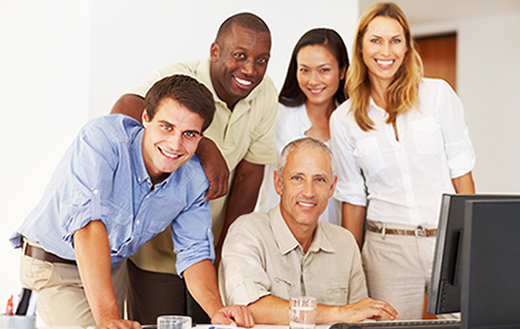 At Consolidated Recovery Systems, our people are the key to the success of our business. We are proud to be known as a Calgary collection agency representing the diverse backgrounds and culture that make up our country. At CRS, we ensure each individual employee is given equal opportunities to develop and grow.
Employment Opportunities

Are you a problem solver? Do you have effective communication and negotiation skills? Do you enjoy playing detective? If you answered yes to one or all of these questions, then starting a career at CRS may be the answer. We provide on the job training, competitive salary and bonus, as well as a highly competitive benefit package, so come join our team!
General Job Responsibilities:
Review and update delinquent accounts in various systems
Communicate with the responsible parties regarding overdue amounts via telephone, e-mails, and mails
Prepare statements to credit department and law enforcement agencies if the responsible parties fail to respond
Notify clients of any upcoming changes and the status of their accounts
Maximize collection efforts while following collection guidelines and laws
Perform skip tracing as required
If you are interested in being part of our team, please send your resume and cover letter to webcontact@conrecsys.com